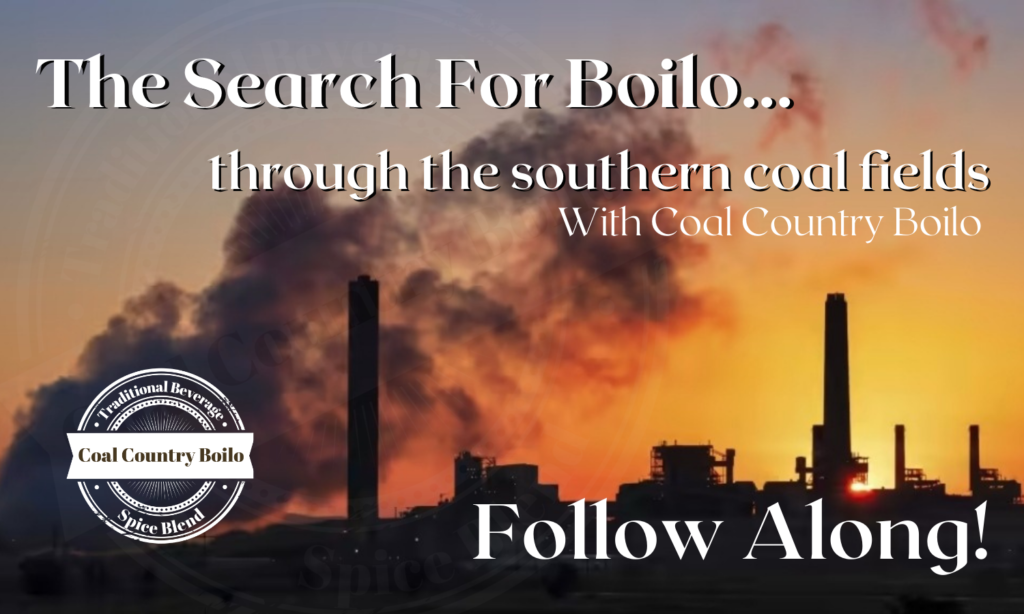 Hi all!
Welcome to Coal Country Boilo!

I want to thank you for your interest in my search for boilo across the coal regions. I first moved to the coal region of Pennsylvania in 2002 and since then I've continually been impressed by the amazing history, delicious foods and local traditions.

I like to say I was fairy godmothered into the boilo making tradition as I was taught by a local woman who took pitty on my "city soul". I spent many a holiday tweaking and perfecting my recipe until I got the perfect reactions from my friends and family. In 2015 I took part in a fundraiser with my local library in which I created gift packages containing a traditional boilo spice blend with several different, still all traditionally styled, recipes found here in the coal region. Each year since, demand has grown and an enterprise was born.

The following years were met with many stories of family traditions, recipes and the occasional resistance to my "giving away the local secrets". Though very few and very far between, I've heard rumblings of boilo making its way south through the coal mines. With locals being so proud of this tradition being specific to the area, often times this notion has been dismissed as misinformation. 

"Maybe its LIKE boilo, but it's not REAL boilo."

"Boilo is a Schuylkill County thing. There's no boilo anywhere else!"

"No There's not."

However, in the heyday of coal, it was common for prospectors to travel the veins and take along their best and strongest miners along with their whole families. It would only make sense that those traditions would follow.

So here I am. Following that trail in hopes of finding boilo throughout the coal fields of the east. Who knows where this search will end. This is where I need you!
I'm looking to the coal community to help me on this search!
If you're from the Pennsylvania anthracite coal region…
FOLLOW & SHARE, SHARE, SHARE!!!
We'll be posting throughout the year with search posts and updates on our website and social media. Please like, follow, share, subscribe… all of it. You never know when or how its going to make it's way to the best story ever!


If you're NOT from the Pennsylvania anthracite region and you've come this far…


Talk to your friends, family, neighbors, members of your clubs, churches and organization, post on social media, FOLLOW & SHARE, SHARE, SHARE!!! You folks outside the area are critical to this search! You're the boots on the ground so to speak. You guys are the reach!


I want to hear it all!
From, "I've heard of it but I don't really know what it is" and "my mom knew a guy who made it" to "My family has a recipe!"

I'll be following this trail and posting my findings on my site and social media all year long. Credits will be given where applicable so this could be your fifteen minutes of fame! (If you'd prefer to remain private that's fine too.) I'm planning a trip south through the West Virginia, Virginia and Kentucky coal fields this spring and summer to meet a few folks and further document so if you've got the right story, I may be meeting you!

Below you will find all the links you need to follow, contact and submit info. I want to thank you all for being a part of this journey and wish you all happy brewing!

If you're with a historical, non-profit or industry related organization and are interested in information regarding fundraising opportunities with Coal Country Boilo please visit CoalCountryBoilo.com/fundraising



FOLLOW
CoalCountryBoilo.com

Facebook.com/ccboilo

Instagram.com/Coal_country_boilo

Tiktok.com/CoalCountryBoilo

youtube.com/@coalcountryboilo2931



CONTACT:
[email protected]
Or
Facebook.com/ccboilo